CD Projekt RED ha annunciato di recente che è in sviluppo un nuovo capitolo della serie di videogame The Witcher, successore dell'attuale titolo di successo The Witcher 3.
In accordo alla software house polacca, il prossimo capitolo di The Witcher sarà basato sulla tecnologia Unreal Engine 5 in virtù di una partnership strategica con Epic Games, finalizzata anche ad evolvere il motore grafico UE ottimizzandolo per i gameplay in open-world.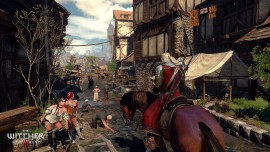 The Witcher 3: Wild Hunt
CD Projekt RED non ha fornito ulteriori dettaglio, ed ha osservato in maniera esplicita che non è possibile fornire in questo momento informazioni più precise sia in relazione alle tempistiche dello sviluppo che al lancio del videogame.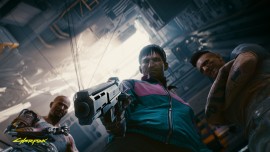 Cyberpunk 2077

Nello stesso tempo CD Projekt RED ha sottolineato che, nonostante l'adozione di Unreal Engine 5, il motore grafico REDengine, che è alla base di Cyberpunk 2077, sarà ancora utilizzato per i prossimi DLC di Cyberpunk 2077.





Collegamenti