Uno store coreano commercializza la GeForce RTX 3090 Blower Edition di EMTek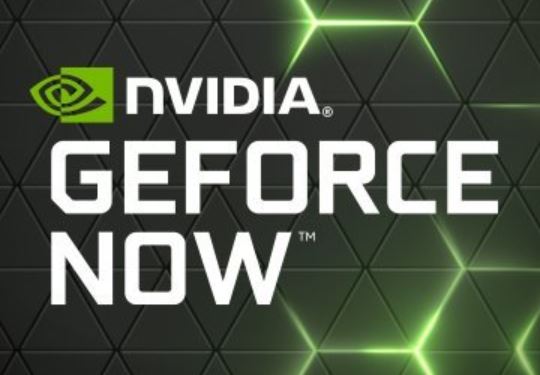 Il servizio GeForce NOW di NVIDIA ora supporta anche i Mac con M1 e Chrome

MSI lancia le video card GeForce RTX 3060 AERO ITX 12G e AERO ITX 12G OC
Una GeForce RTX 3090 Blower Edition commercalizzata con il brand EMTek è stata notata nel catalogo di uno store on line coreano. In accordo alla descrizione scelta dal venditore, questa video card, pur essendo una RTX 3090 a tutti gli effetti, è stata progettata per l'impiego nei sistemi dedicati agli ambiti dell'Artificial Intelligence (AI) e del Deep Learning. A...

Con il rilascio dell'ultima release v. 2. 0. 27, il servizio di gaming di NVIDIA denominato GeForce NOW registra un ampliamento delle piattaforme supportate dal momento che lo sviluppatore ne attesta la compatibilità nativa con il potente SoC ARM M1 di Apple e, inoltre, con il Web browser Google Chrome (in questo caso il supporto è ancora in beta status). Ricordiamo che Apple ha...

MSI ha aggiunto al proprio catalogo di video card con GPU NVIDIA Ampere le soluzioni denominate GeForce RTX 3060 AERO ITX 12G e GeForce RTX 3060 AERO ITX 12G OC. Come si intuisce dalla denominazione e dalle foto, siamo di fronte a due prodotti, esteticamente molto simili, con form factor mini-ITX: più in dettaglio, queste card hanno una lunghezza pari a 172mm, una altezza pari...


GeForce Setup & Tweaking Utilities: NVIDIA GeForce Experience 3.21.0.33

Foto del PCB della video card GeForce RTX 3090 Hall Of Fame (HOF) di GALAX

NVIDIA pubblica il gameplay trailer di Atomic Heart che supporta RTX e DLSS
NVIDIA GeForce Experience è un'applicazione in versione freeware sviluppata da NVIDIA al fine di assicurare sempre le massime prestazioni delle sue video card di classe GeForce sia in versione per desktop che mobile. NVIDIA GeForce Experience si fa notare essenzialmente per le seguenti tre funzionalità: "Driver Updates", "Game Optimization" e "Game Streaming to NVIDIA SHIELD". Questo software,...

Sono on line le foto di un prototipo della imponente video card GeForce RTX 3090 Hall Of Fame (HOF) in arrivo da GALAX. Le immagini mettono in risalto la caratteristica colorazione (in bianco) del PCB, oltre evidentemente alla mancanza del cooler. La GeForce RTX 3090 Hall Of Fame (HOF) è progettata, come sempre nel caso delle schede video HOF di GALAX, per offrire le massime prestazioni...

NVIDIA ha pubblicato il seguente gameplay trailer del prossimo first-person shooter intriso di elementi di action denominato Atomic Heart, un videogame cross-platform la cui edizione per l'ambiente Windows sarà caratterizzata dal pieno supporto di due tecnologie che caratterizzano i prodotti GeForce RTX. Si tratta, più in dettaglio, delle tecnologie NVIDIA RTX (la soluzione proprietaria...